Feast of St. Valentine
Blessed Teresa of Calcutta to be made a Saint
(Vatican Radio) Blessed Teresa of Calcutta is to be made a Saint. Pope Francis on Thursday authorized the Congregation for the Causes of Saints to promulgate a decree regarding a miracle attributed to the intercession of Blessed Teresa (nee Agnes Gonxha Bojaxhiu).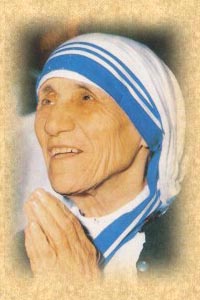 Jubilee Year of Mercy
The Holy Father, Pope Francis
has convened a Jubilee Year of Mercy.
December 12, 2015 - November 20, 2016